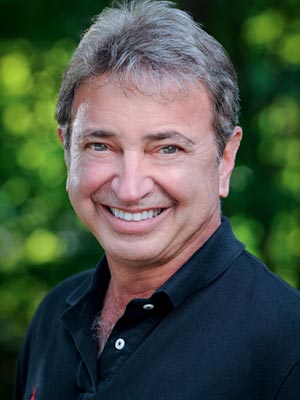 I am most passionate about being able to enhance my patients' lives by addressing their dental health needs and concerns. For more than 30 years, dentistry has been my calling, and I've dedicated myself to building a practice based on integrity, honesty, and quality. I invite those who are nervous about receiving dental care to visit our office and see the difference that true compassion can make.
Education and Experience
I graduated from Boston College, cum laude, in 1978, with a degree in math and biology. I continued on to Loyola University School of Dentistry in Chicago, and graduated with my Doctorate of Dental Surgery in 1982. Since then, I have continued to expand my knowledge and training to stay up to date with the newest and best in dental technology. The vast majority of continuing education courses I have taken relate directly to improving procedures to bring better and new techniques that more efficiently serve our patients.
Outside the Office
I am originally from Woburn, Massachusetts, and have been proud to call Londonderry my home since 1986. My wife Laura and I have been married since 1983 and have a daughter named Meredith and two dogs, Rory and Lila. When I'm not spending time with my family, I enjoy playing golf, cross-country skiing, snowshoeing, hiking, and working in the yard. I also love to travel and enjoy sharing travel stories with my patients.
As an office, we support several fundraisers presented by our patients for various causes in the community, including the Susan G. Komen Foundation and the New Hampshire Food Bank. We perform dental screenings for local elementary school children and had a lot of fun ringing bells for the Salvation Army kettle drive every winter.
Professional Affiliations
American Dental Association
New Hampshire Dental Society
Pride Institute