We recognize that all our patients are unique and deserve to receive dental care that reflects their individual needs. Our experienced and talented dental team is committed to working with you and your family to create a comfortable, stress-free, and rewarding dental experience every time you visit our practice.
We are pleased to welcome you and your family, and we look forward to working with you.
---
Administration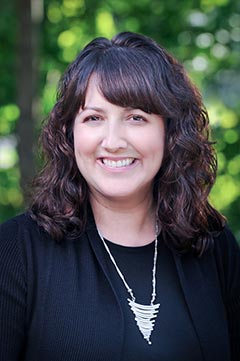 Lisa L.
Office Manager
I started my dental career in 1993 as a dental assistant for the US Army Reserve and began working in the public sector in 1994. In 2001, I graduated from NHTI with my associate's degree as a registered dental hygienist. After 24 rewarding years as a clinician, I transitioned to administration. I love leading a team of fabulous individuals in a field I am passionate about. I am inspired by Dr. Spargimino's leadership and dedication to providing superior care.
Our doctors are kind, compassionate and non-judgmental. Whether you have been consistent with your care or are returning after a period of time, our dentists are exceptional at making you feel at ease. I love how every team member puts the "family" in Hooksett Family Dental by caring for our patients as if they are their own. I have worked in this office for more than 20 years and I am so proud to be a member of this dynamic team!
I live in Hooksett with my husband and daughter. We love camping and spending time with family and friends.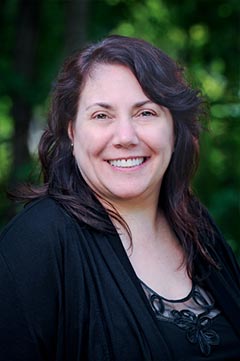 Debbie
Financial / Insurance Coordinator
I began my dental career in 1995 as an assistant in general dentistry, periodontics, and endodontics. After several years working clinically, I moved toward the front office, in various positions such as office manager, hygiene coordinator, and finally treatment coordinator, before transitioning to insurance claims processing and generating financials information. My goal is to help patients understand and maximize their benefits while getting the care they need by creating mutually beneficial financial options. I love being part of a team that aspires to provide quality treatment by continually raising the bar of excellence. Dr. Spargimino's leadership, concern for her patients and high standards are inspiring. It's exciting to be part of a team that loves what they do and strives for excellence.
On a personal note, I recently eloped to Las Vegas with my best friend, Phil Jones, in December 2018. I am blessed with three children who make me proud every day. I love theater, especially musical theater, and if I'm not going to see a play in Boston, I am acting in a Hooksett-based theater group. I love singing, and at one point, a thousand years ago, attended college as a voice major. My other favorite hobbies are reading and following local and national comedians.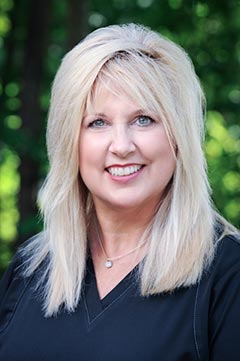 Lisa C.
Hygiene Appointment Coordinator
I have spent more than 30 years as a clinical dental hygienist with experience in dental assisting and clinical manager positions in general practices, periodontology, and orthodontics. A part of Hooksett Family Dental since 1992, my goal is to keep the schedule full for all three hygiene rooms. Customer service is my number-one priority! I'm always smiling when I'm with patients, whether we're discussing a bill, making an appointment, or just having a chat about life. I have been called the ambassador of this practice because I love this place ... my second home.
I love to talk, smile, laugh, and hug people! I have been married to my husband for three decades and have a set of fraternal twin boys who are grown. I love to shop, watch hockey, and spend time with family.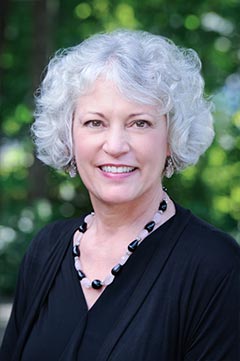 Sherry
Doctor Appointment Coordinator
I began my dental career in 1980 after earning an associate's degree in dental assisting/dental office management. I have been a chairside assistant for most of my dental career. I joined the Hooksett Family Dental Team in 2016 as appointment coordinator to manage the doctors' schedules. My clinical background is a valuable asset when I am helping patients schedule their appointments, especially if they have questions about their treatment.
Our doctors are very kind and compassionate and work with their patients to provide the best care for each person's individual needs. I am fortunate to work with a great team of talented and skilled professionals who truly care about our patients.
I am blessed to have two adult daughters who are living happy and successful lives with their husbands: one in Michigan and one in Colorado. I love spending time with family and friends. I am dedicated to my barre workouts several times a week and I enjoy cooking and listening to music of all genres.
Dental Assistants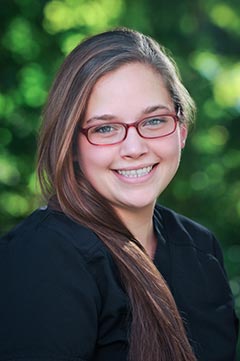 Ashley
Dental Assistant
I graduated from Seacoast Career Schools in 2012 with a professional certificate in dental assisting. I worked as a lead assistant at a different practice until 2018 when I joined Hooksett Family Dental. We are a really great team. At the end of the day, we are here to help each other to keep a consistent flow with great communication. When it comes to my job, I enjoy helping patients of all ages to feel comfortable when they are in the chair. Many times, people come in with a fear or dislike of anything dental related. I like to make each visit as easy and fun as possible!
My children, Mercedes and Kamden, and I enjoy spending time together as a family. We spend a lot of time at Dubes Pond with my grandparents, where we love swimming, fishing, and kayaking. I also enjoy going to country concerts with my dad — it's become a summer tradition!
Dental Hygienists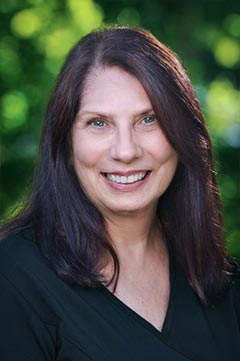 Iris
Dental Hygienist
I worked as a certified dental assistant from 1973 to 1979, when I continued my education to become a registered dental hygienist. I joined the Hooksett team in 2000. Working one on one with our patients allows me to improve their awareness of the importance of their dental health. Seeing their healthy, happy smiles after a successful appointment makes all their hard work worth it!
I am married and have two grown children. My hobbies include gardening, tennis, and traveling.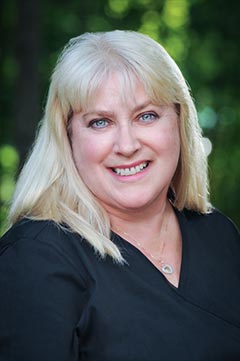 Julia
Dental Hygienist
I obtained my associate's degree in dental hygiene science from New Hampshire Technical Institute in 1987. Since joining the Hooksett team in 2012, I have enjoyed educating patients about ways to improve their oral health. I find it rewarding to see how motivated patients become once good oral hygiene habits are established. Our team is also fantastic: Everyone in our office gets along well and works together seamlessly!
I have a husband, one daughter, a son, and a darling grandson who is the apple of my eye! I love animals and have two cats and one dog. I love playing with my grandson as often as I can. I also enjoy gardening, kayaking, hiking, and riding with my husband on his Harley-Davidson motorcycle.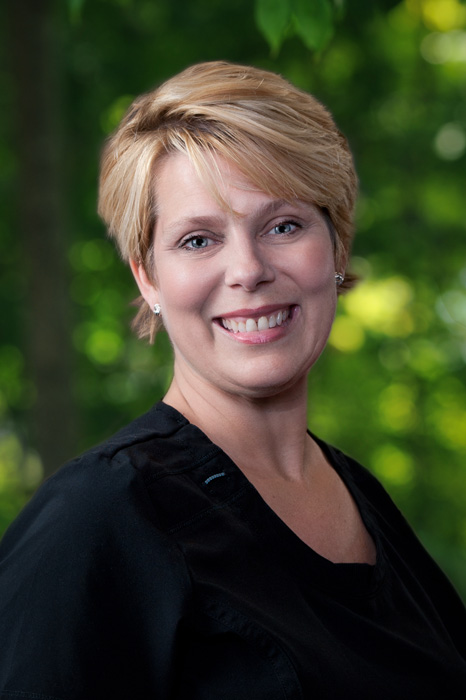 Mary Ann
Dental Hygienist
I attended Delaware Technical and Community College for my associate's degree and Northern Arizona University for my Bachelor of Science. With more than 20 years of experience, most of them at this office, I have come to realize that education is the best way to help patients keep their teeth and gums healthy. It is so rewarding to see the results of their efforts! The Hooksett Family Dental team provides excellent dental services to our patients. We want all of our patients to have an incredibly positive dental experience.
I am a resident of Hooksett and my children attend Hooksett schools. In addition to my work in the office, I also offer oral health presentations for Children's Dental Health Month. In my free time, I enjoy playing tennis and going to the beach. I am a proud veteran of the US Air Force.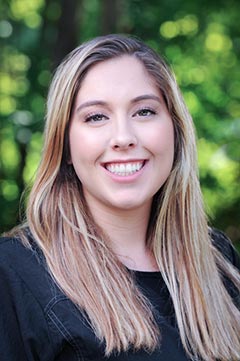 Sally
Dental Hygienist
I have degrees in both dental assisting and dental hygiene from NHTI. In addition to being a registered dental hygienist, I am also a certified dental assistant and I am currently enrolled at the Forsyth School of Dental Hygiene at Massachusetts College of Pharmacy and Health Sciences to obtain a master's degree in dental hygiene. I have worked in many aspects of the dental field, including being both a surgical dental assistant and an orthodontic assistant.
I am passionate about dentistry and have spent the last six years expanding my dental knowledge through certifications and working in the dental field. I enjoy developing relationships with my patients and providing the highest standard of patient care. I also love sharing dental knowledge, tips, and humor on our social media accounts.
It's hard to pick a favorite part of my job since I love working in dentistry, but I prefer to partner with my patients to encourage them to strive to their optimal dental health. It's exciting to work alongside Dr. Spargimino; her enthusiasm and passion are infectious! I look forward to supporting her as she brings this practice to the next level of patient care!
I enjoy my annual mission trip to Jamaica to bring health care to the country's children. When I'm not studying, I enjoy visiting my friends and family in northern New Hampshire, sailing, comedy shows, and my fur baby, Lavendar.