Welcome to Hooksett Family Dental
Dr. Margaret Spargimino and Dr. Matthew Marquis provide personalized dental solutions, to ensure optimal oral health and a lifetime of beautiful smiles!
Along with the team, our doctors offer a welcoming, family-friendly atmosphere, where each visit and procedure is tailored to your comfort and needs. With a focus on preventive care and patient education, we put you in control of your smile's health.
In addition to exams, cleanings, and general dentistry, Hooksett Family Dental offers periodontal treatments for gum disease and care for TMJ-TMD. We also provide veneers, teeth whitening, and cosmetic options.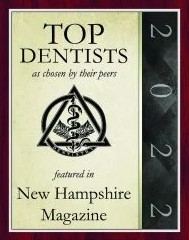 Our Hooksett, NH dental office welcomes families from Manchester, Auburn, and surrounding communities. Please contact us to learn more and schedule a visit.
Everyone at Hooksett Family Dental looks forward to welcoming you and your loved ones to our dental family. It will be our pleasure to be your partners as you achieve the beautifully healthy smile you desire!